Having a baby and becoming a mother do not mean that you cannot look stylish and trendy. Sure be in fashion and looking trendy is now tougher job but it is not impossible. You just need to know some basics and quick hacks to look good.
It is really important for new mothers to look good as it boosts their self confidence. After becoming mother some woman may lose confidence about their looks. They may feel themselves not fit and ravishing as before.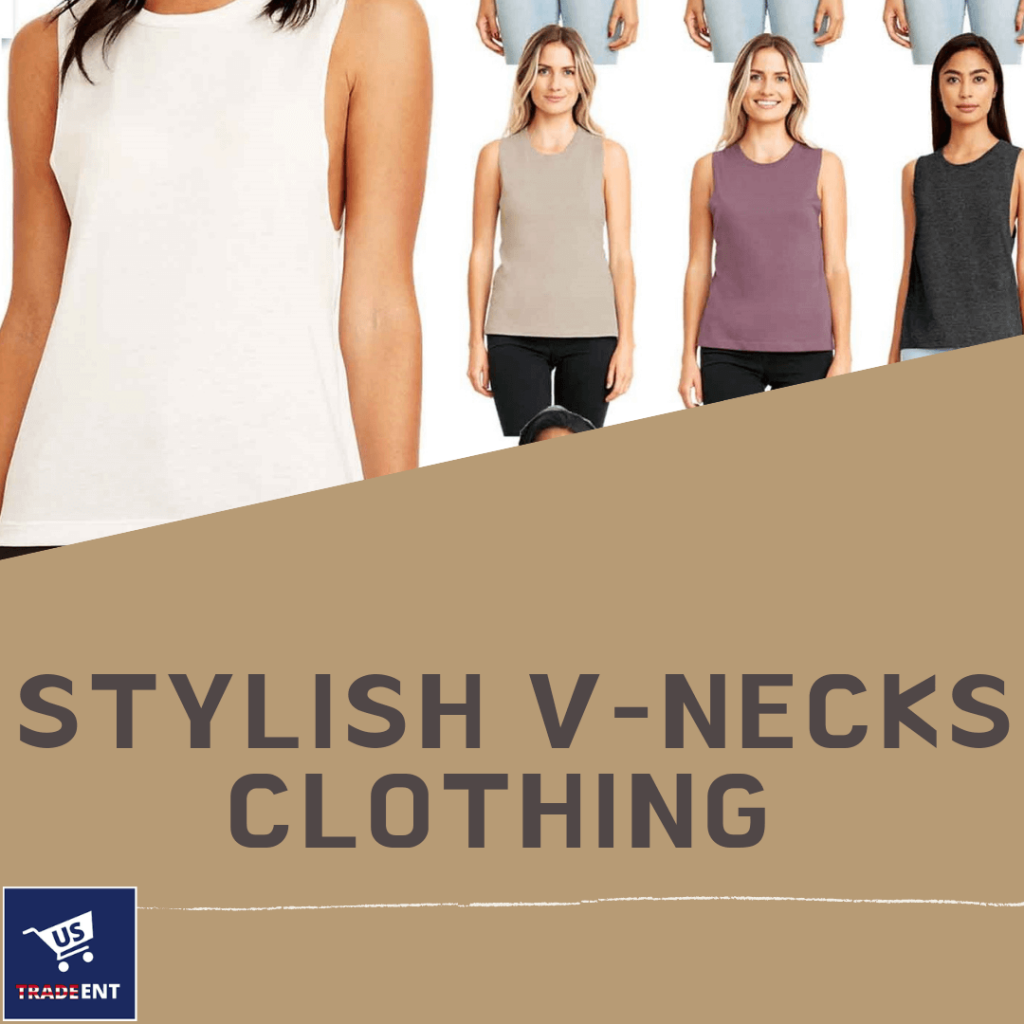 A mother should be stylish and has right sense of carrying herself because being stylish implies that you love and respect yourself. You cannot raise a confident baby unless you love yourself first. After baby it never is easy to get time for yourself. Indeed there are many ways to look stylish and fashionable but we decided to discuss only one style that is v-neck clothing. Many of you may think why we are discussing only v-neck clothing styles that is because it is the simplest, easy to find and multipurpose clothing style. New mothers do not have much time to look and search for various different styles so they always need one design which can easily be turned into different looks easily.
Get V-neck shirts
Yes you read right. Without giving it a second thoughts get you V-neck T-shirts. There are many brands like Bella + Canvas, LAT, and Jerzees which offer high quality T-shirts in appealing colors and at reasonable price. You only need to check some features for buying them.
A new mother should be comfortable, you cannot wear uneasy or highly embellished clothes as they may irritate you baby and an irritate baby always brings an irritate mama.

Always choose those V-neck T-shirts which are comfortable, offer different colors, breathable and have cool designs.
Women Ralph Lauren V-neck shirts have cools designs and ravishing colors. They always offer comfortable fabric, which is fit for new mothers. Some of the women Ralph Lauren V-neck shirts have fitting style to hug your post partum body in a graceful way.
You should get different colors while opting for V-neck shirts but you should have white V-neck T-shirts or dress shirts because white is the color which can be used with versatility.
V-neck dress shirts are also must have for a woman wardrobe because it caters your need of formal attire. V-neck dress shirts are rather trendy as they are rather comfortable than collar dress shirts. As we always emphasize the comfort of a new mother over all other aspects. In fact V-neck shirts have different necks style like deep V-neck, short V-neck, quarter V-neck. To look rather more fashionable, new mothers can also choose deep V-neck shirts or T-shirts as it look fancy and sexy.
How to Pair V-neck Shirts
It is obvious that V-neck shirts cannot be worn alone; you definitely need other clothing pieces to get a complete look. Since you have crossed the most time consuming stage of choosing what to select as a prime outfit, now you have to move to choose bottoms to pair with the V-neck shirt.
With White V-neck shirt you can always go for black/gray sweatpants or jeans. Add a denim jacket would present you as trendy mother.
You can always add long skirts in multi colors or matching color with your V-neck T-shirts. It will look awesome by hiding any unwelcome aspect of your postpartum body.
You can always add short skirt or dress pant or bell shaped pants with your v-neck dress T-shirts. It will give you the look of calm and stylish lady who is as gorgeous as before the baby.
Your deep V-neck T-shirts are the symbol of young heart and thriving life, so always choose a bottom accordingly. Denim shorts, miniskirts, or jeans are always best choice to go with deep V-neck T-shirts.
Sometimes new mothers need to have v-neck undershirts but they are confused that what makes a best V-neck undershirt. The rule is very simple. An undershirt which is rightly fit to you and you feel comfortable in it the best V-neck undershirt for you. It was long time ago when new mothers do not feel confident because they could not decide what to wear and how to wear for looking stylish and trendy. Today we contributed some inputs to gain new mothers self confidence.