Dress shirts are essential for everybody to get dressed formally. You always need dress shirts in your wardrobe to cater your corporate needs. It doesn't mean that if you do not encounter with corporate needs then you do not need a dress shirt. Dress shirts are also essential for your formal occasions and events.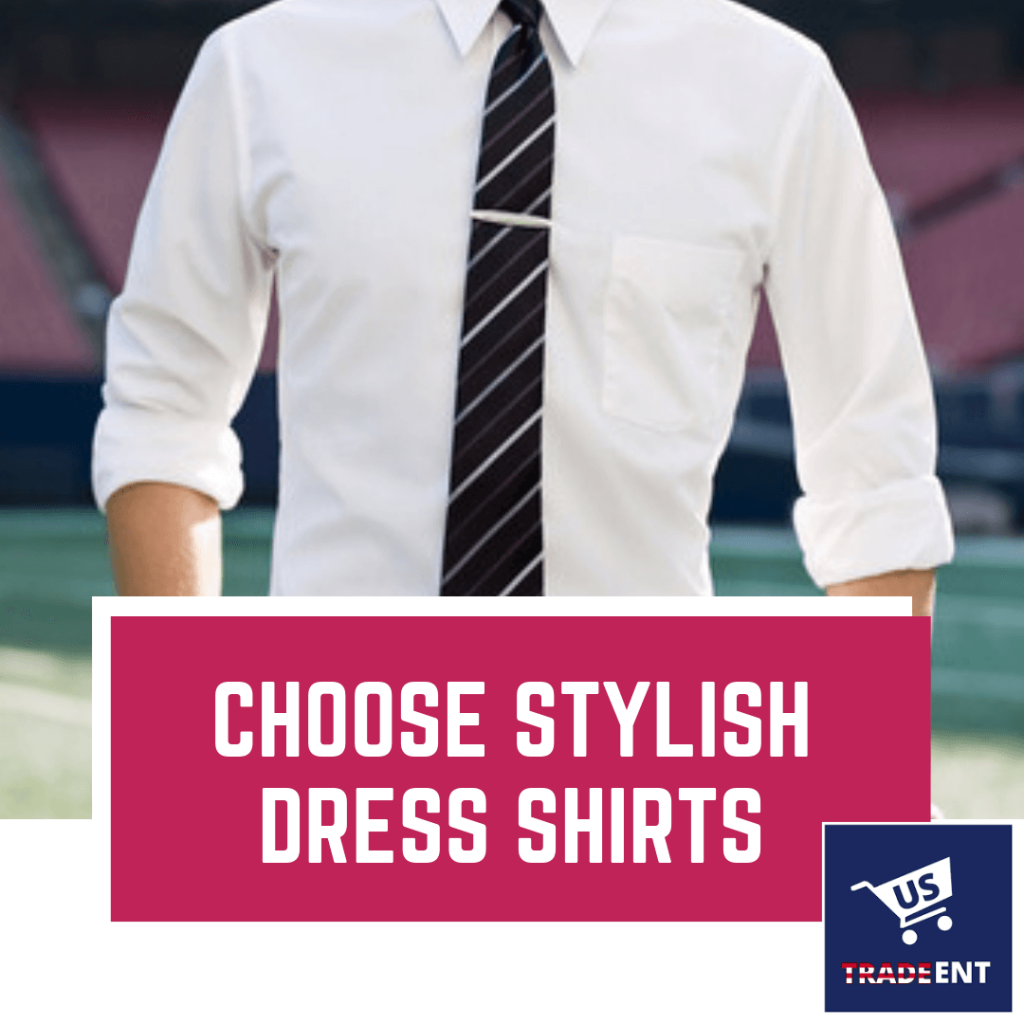 Most of the people find it difficult to get the dress shirt which is perfect to fulfill their wardrobe needs. Choosing a dress shirt is rather a task which needs lots of information regarding color choices, fitting style, sleeves styles, fabric and others. We are here to provide you as much details as possible so this hectic task would become easier and you will always get a perfect dress shirt for you.
Perfect Fit Perfect Shirt
Yeah right! Forget looking handsome or ravishing if you are not wearing a right fit. A perfect fit is always needed to look a shirt gorgeous, even an ordinary shirt can be looked appealing if it hugs your body rightly.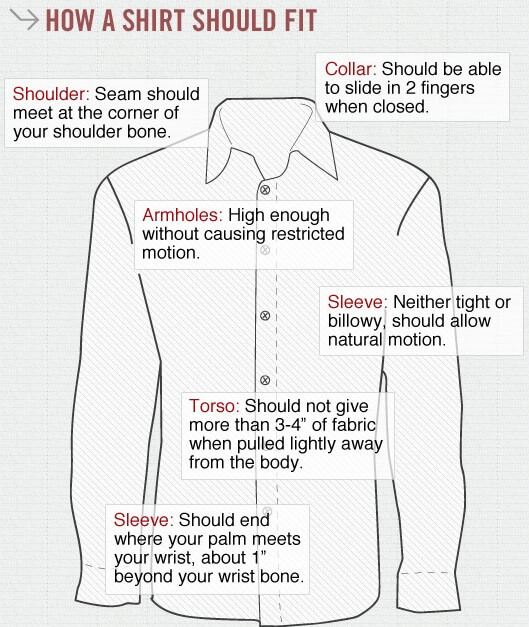 Dress shirts are offered in three different types of fits. Slim fit, normal fit and loose fit. You should know your body type to get the right fit as per your body structure. If you are gym person and having athletic body then you should go for a slim fit. It makes your body look even fitter and appealing. If you are muscular man then normal fit is for you. You can always add some inches in your normal fit to get roomier shirt. Fuller body men should always go for normal fit as it present their body structure perfectly.
It is always a time consuming and difficult task to get best fitted dress shirt, but once you find it, it's all worth it. If you are worrying about how to check the fitting style for dress shirt then you should go for men's designer dress shirts as they always provide full details of fitting style.
The Role of Sleeves
Sleeves play vital role in a dress shirt. A bad fitted sleeve can ruin the great dress shirt, so you should always be careful to get the right sleeves.
Whether you choose long sleeves shirt or men's short sleeves dress shirt, the right length and fit should be considered. If you are going for a long sleeves dress shirt then be sure that it will end where your hand joint meets the palm. A right length and right fit sleeves would neither be shorter no longer from it. Designer dress shirts are known for best sleeves tailoring as they have wide exposure to stitch down the dress shirts.
Price of the Dress Shirt
It is indeed the most important factor to buy a perfect dress shirt. You cannot buy a cheap dress shirt just because of its price. You should check fitting and other aspect to get a dress shirt same goes for expensive dress shirts as it is not wise to get overly priced dress shirts because they are providing good fitting. You can always find same fitting, designs and styles in reasonably priced dress shirts. Always check multiple sellers to get best price because getting cheap dress shirt is always satisfying.
Fabric of a Dress Shirt
The best dress shirt is one which is available in light weight cotton fabric. Cotton is a love for all dress shirt makers from decades because it has numerous benefits. It fits cool, it is durable and all of the above it is breathable.
How to Handle a Dress shirt?
Wearing a perfect dress shirt is not enough. You should know how to handle it. Everyone has its own challenges to cope with, some find it challenging that how to wash a dress shirt? Some find difficulty in ironing the dress shirt; some does not know what color should be chosen? Some are perplexed upon color styles. Following we are giving tip to get along with a dress shirt in safest way.
First of all washing a dress shirt is not a rocket science; some people always perplexed how to wash a dress shirt so it can't be ruined. Just follow the wash instructions printed on the package and you will be all set. It is always recommended to hand wash or dry clean a dress shirt. It always increases the life of the shirt.

Polo dress shirts are those shirts which never failed others. Anybody can get along with them and would look handsome. Polo dress shirts are trendier and stylish so it is always a safe choice.
No color is safer than white. White dress shirts always look elegant and the best part of white dress shirts you can wear it at any event.
You know what some dress shirts are non-iron dress shirts, which saves the hassle to iron them perfectly. Non-iron dress shirts are indeed blessing because ironing the dress shirts is rather a difficult task. Today our entire discussion is about men's dress shirts but ladies you should not be disappointed. Some day we will definitely be discussed about dress shirts for women specially ladies button down dress shirts. Keep updated for those.