Summer is around the corner, everybody whether it is men or women is searching for cozy and summer friendly T-shirts. T-shirts are the most basic piece of clothing taken as a summer favorite it is all because of its simplicity and comfort. The high demand of T-shirts instigates brands to offer unisex T-shirts. Markets and e-stores are full of T-shirts from cheap to expensive, true fit to slim fit; there are so many brands which offer cozy and durable T-shirts. Some summer T-shirts are much better than other T-shirts in terms of quality and comfort. These T-shirts have some distinct features which make them better from others. Here we are going to discuss some features which make a T-shirt distinct from others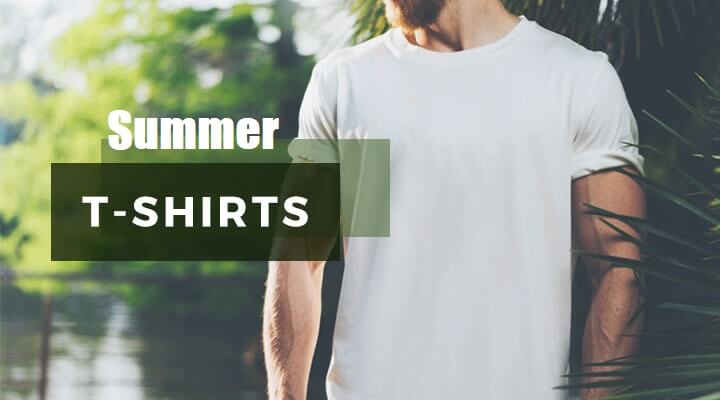 Summer T-shirts for Ladies
Ladies do not like boring T-shirts, for those T-shirts are fun and they always prefer those which have lively colors and cool designs. Sure the T-shirts are the love of summer but why wear boring T-shirts when some brands are offering perfect shirts those are best for printing. The most prominent name among those brands is Next Level. The quality of next level T-shirts are unmatched and the prints you get on their T-shirts are always there for a longer time. The print eligible shirts should have print friendly fabric so your desire quote, logo or pick can be printed neatly. The fabric should absorb the print efficiently.

OK true that Next level 3600 T-shirts are perfect for screen printing but it also has one another distinct feature of nice fitting. You can find your right fit easily and believe me a ladies summer T-shirt should fit nicely because ill fitted clothes can never be favorite of women. They prefer outfits which drape over their bodies nicely and elegantly If a woman goes for online shopping then they always look for the cheap T-shirts. Stores having cheap woman T-shirts always get high sales because ladies love to shop and when it is available at cheaper rates they even shop twice.
Summer T-shirts for Men
Those were old days when men were simple for their fashion choices. Now, they are rather more choosy and selective for their outfits. They love to experiment with different brands and their features. Here, we also would like to discuss T-shirts of well known brands.

Between the wars of best T-shirt Hanes also proudly presents high quality fabric Men's T-shirts. The most prominent feature of the Hane's shirts is the weight. Yes! Hanes T-shirts are mostly based on cotton jersey which is too light to feel against the skin. They make your summer wonderful because their weight makes them super comfy. The designs of Hane's T-shirt are also unique, some of them unique in a way that you can wear it by two different types of fit. You can choose your size for slimmer fit but if you prefer roomier fit then you may also go for size up. When every other brand is coming up with classic T-shirts then why Jerzees would leave the race? Jerzees came up with its own products that immediately captured the market. It includes highly recommended summer T-shirt, which can be used for variety of events like school, events, teams etc. Jerzees shirts are the cheapest ladies T-shirt available online, which you can also get printed and make it personalized. Men can find numerous different colors to satisfy their summer T-shirts craving. The best feature of Jerzees T-shirts is the quality. You can wash it several times but the color does not fade and dim away.
Designs and Styles in T-shirts
Literally hundreds of T-shirts are available online in different designs and styles. The most demanding style in T-shirts is Polo. Polo T-shirts look classy and trendy. Collars are always the identity of Polo but some brands produce their Polo with pockets and you know what when you get men T-shirts with color and pockets then you rock the world. Nobody could look more handsome than a man in a T-shirt which has collar and pockets similarly there are some designs which are always work for ladies. Like ladies T-shirts with long sleeves although long sleeves are not exactly the part of summer attires but some women summer T-shirts do have long sleeves, which instantly give them trendy look. They look pretty confident and elegant in long sleeves. Above are the some key points to get perfect summer T-shirts. If you are looking to buy some summer T-shirts then do consider above points.