Summers are around the corner. It is time for fun and enjoyment. Each occasion brings joy of modern and stylish clothing for ladies. They are always keen to dress up with elegance and picnics are no different. Ladies are always searching for cute and stylish picnic style, so that they can enjoy the day while looking fabulous.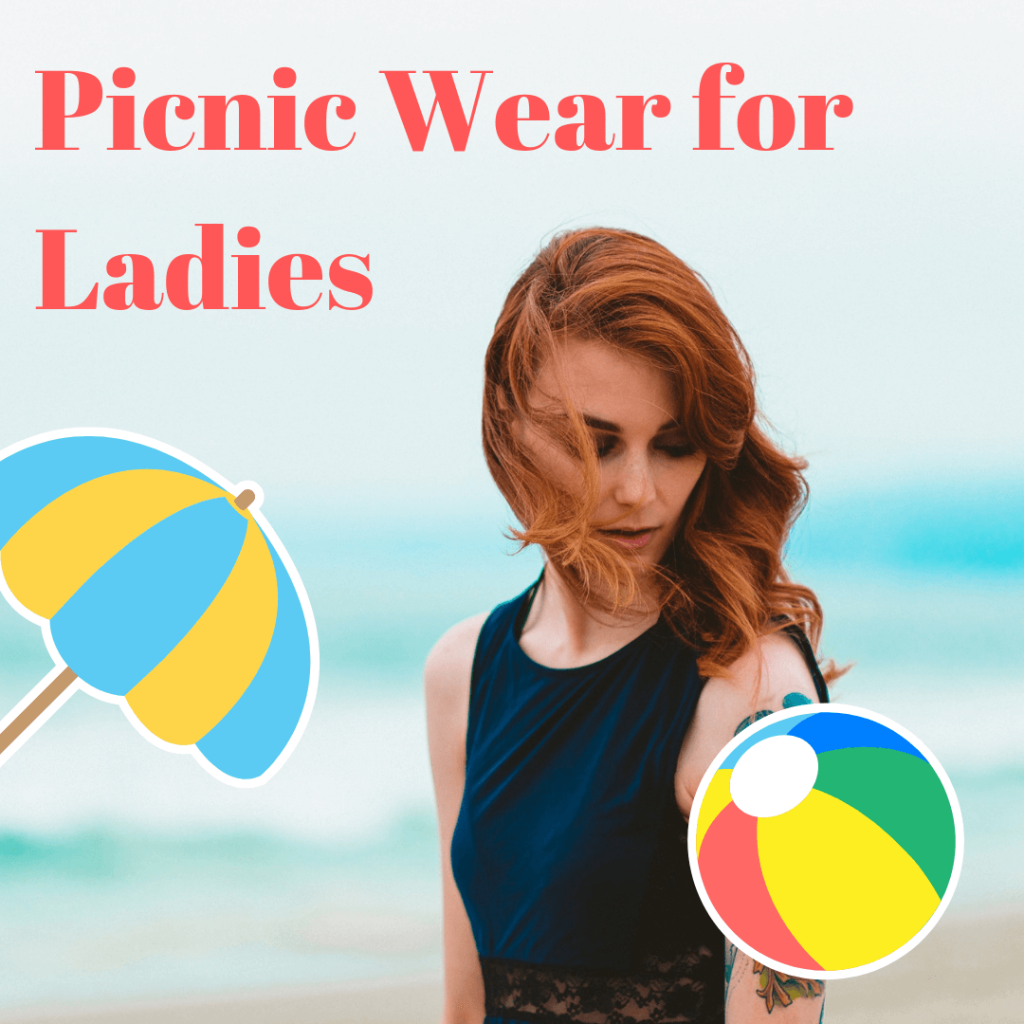 Everybody loves the look of casual wear at picnics; if you opted for a ladies formal wear then surely you will bring yourself negative attraction. Most of the casual wears can easily be turned into lovely and attention grabbing picnic attires. You just need to be bit creative to get your best looks at the summer fun day.
Flowy Dresses with V neck
Short flowy dresses with V-necks are the most appealing choice for a summer picnic. This summer picnic attire provides you lovely look while keeping you cool and fresh. You can choose different colors but summer friendly colors like teal, pink, blue, or greens always add the life in your picnic attire. It let you feel yourself confident. You can have all the fun at the most when you are confident.
Maxis with hat.
Although maxis with hat look so cool and trendy on picnic but ladies should choose this attire carefully as this attire may not be compatible with picnic arranged around the water based activities. It is the most traditional dress for elite summer funs and it lets you enjoy the picnic scene immensely.
Tank Dresses
Nobody can deny the simplicity and beauty of tank dresses. They are love of summer and when it comes to picnic it becomes the hot favorite for the ladies of all ages. We strongly recommend the tank tops which can be paired with flowery shorts or denim shorts or miniskirts. Tank tops are easily available in fun loving colors, which can make your day in a sexy way.
For the love of tank you can also go for racer back tank dress. It is an appealing summer fashion choice as it let you show your body in an attractive way by embracing your shape rightly.
V-neck Tanks
V-neck tanks look rather sexy. They have power to turn any ordinary top into stylish and chic summer picnic outfit. Be wise to pair them with flowy skirts or with denims. It will be cozy and easy to go. If you go for colorful V-neck Tanks then it would probably be the best decision as it will be add colors to your attire and it will look attractive along beautiful sceneric views.
Choose the Fabric wisely
Yes your picnic fun demands the cozy and comfortable fabric. You should choose your summer fashion styles in a fabric which are breathable and sweat resistance. Believe me!! You won't approve sweating and uneasiness while others is having fun in their comfortable and stylish summer fashion.
The most recommended fabric for this occasion is cotton because it is mostly breathable and cozy. There are different types of cotton fabrics available which are meant to keep you dry and moist free. Other than cotton you may also go for jersey dresses especially for jersey tank tops or tank dresses. The best part of jersey tanks are its fall and appealing cuts. Some jersey fabrics are even more breathable and cozy than cotton ones. We have discussed different summer picnic attire options which can make your fun day memorable. Always remember whatever you choose, choose wisely as per the weather conditions, picnic nature, and the gentry around you. It will let you enjoy the day at fullest extent. Always plan shopping for your summer picnic attire some day before, so you may have time to research your options and you can explore the available options fully.