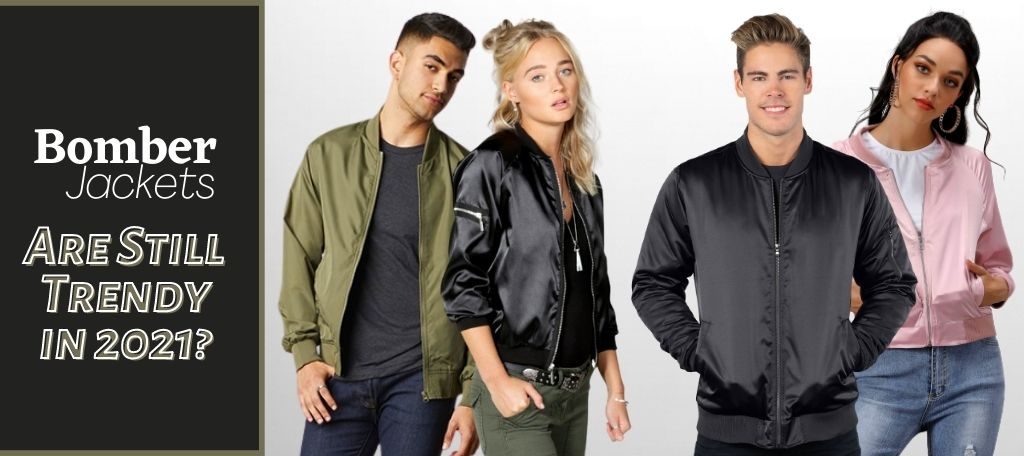 Bombers jackets are basic jackets, which were initially worn by the fighter pilots of the US during World War I and II. The typical ones are reversible bomber jackets which are orange from inside. In case of a crash pilot could wear it reversely to get aid, with passing time, these jackets have become a fashion statement and they are not necessarily to be Orange from inside.
The trend of these jackets was revived in 2020, but still, fashion followers are skeptical about pursuing it forward in 2021. Women's bomber jacket surely will go in 2021 as all the fall runways are full with different cool styling with Bomber jackets, but men's bomber jackets are no less. Almost all the top brands launched trendy bombers for the current winter season, which is continuing in 2021 as well.
Bomber Jackets vs Varsity jackets vs Biker Jackets

| | | |
| --- | --- | --- |
| Bomber Jackets | Varsity Jackets | Biker Jackets |
| ·These jackets are the same as jackets for fighter pilots or Flight Bomber jacket. | · Varsity is a letterman jacket that has an old college style. | ·Biker jackets are yet another form of leather jackets, which are specially formed for motorcycle riders. |
| ·It is usually all in one color while the inner material is mostly in a different color. They are also known as Reversible bomber jacket, which also includes women's reversible jackets. | · Varsity jackets have one color of the body with different sleeves color. Women's varsity jackets are more color prone than men's varsity jackets. | · They are mostly in one color as well, but different color Biker jackets are not unusual as well. |
| ·They are thicker and warmer | ·They are thinner with wool lining. | · These jackets are pretty warm, but they are intended to provide protection during rides. |
| ·They are heavier than varsity jackets | ·They are of lighter weight than bomber jackets. | ·These jackets have thick fabric to keep your body heat tapped inside it, |
Satin bomber jacket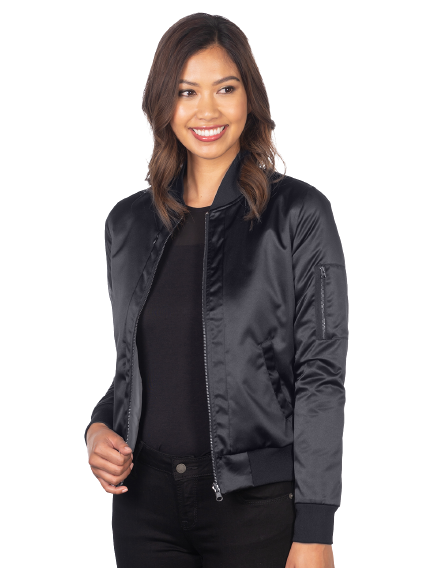 Sleek and shiny with jaw-dropping embroideries Bomber jackets are hot in fashion. It has been endorsed by top actors and actresses after that from high-end brands to ordinary companies each is creating women's bomber jackets with eye-catching patterns and ravishing colors. Lately, Black, Red, Pink, Blue, and White Satin Jackets are considered fashionable women's bomber jackets while men's satin bomber jackets mostly catch the trend of the black bomber jacket. Since the satin Bomber jackets For Women are highly trending now a day, not everybody could afford Gucci one, but you could find good quality Satin bomber jackets For Men as cheap as a satin bomber jacket in wholesale.

Hooded Bomber jacket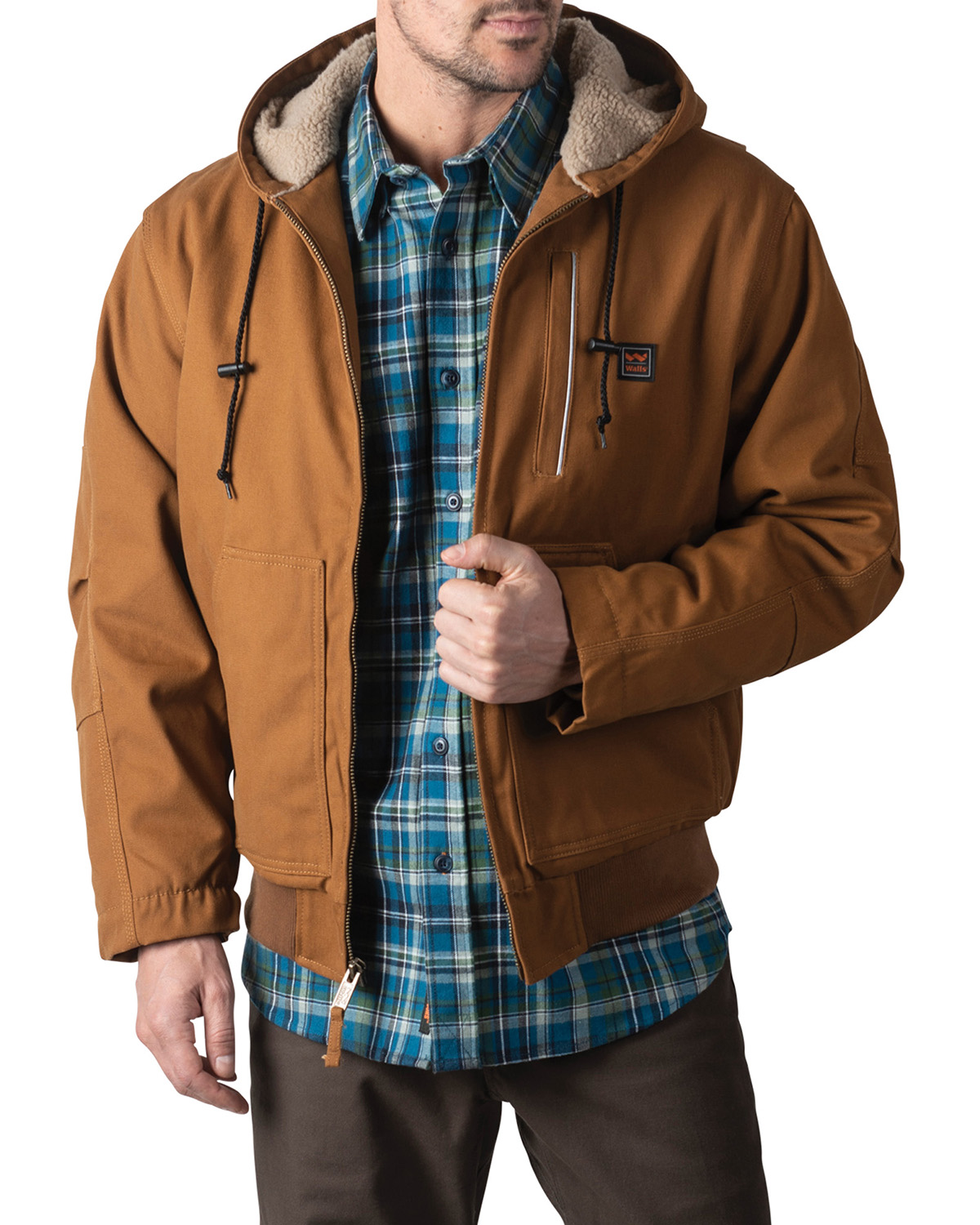 Bomber jacket with hood is a winter article. Some of them are available with a detachable hood, which is such a relief as not everybody is found of hoods, moreover, if your bomber is not much warmer and has a detachable hood, you could wear it in fall as well. Hooded ones look so fashionable and cool, with a pair of jeans they look trendy like you wear a black varsity jacket with pants.
Hybrid Bomber Jacket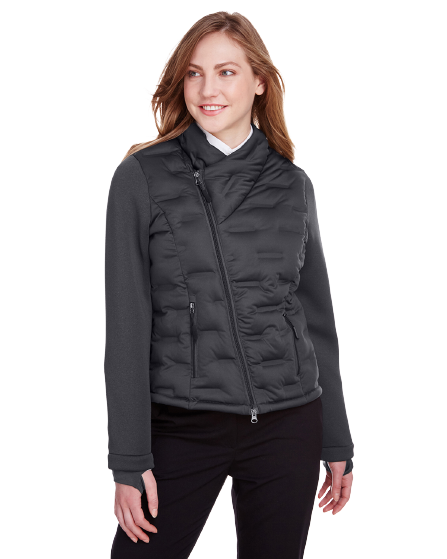 Bomber jackets with waterproof quality are called hybrid bomber jackets. These jackets are super cool due to the use of different technologies. These technologies do not only improve the quality of the jacket but also keep you dry in rainy or snow season. For that these jackets are a great blessing. men's hybrid jackets usually have black. Grey, white or neutral colors while women's hybrid bomber jackets could be found in bright colors.

Flight Bomber Jacket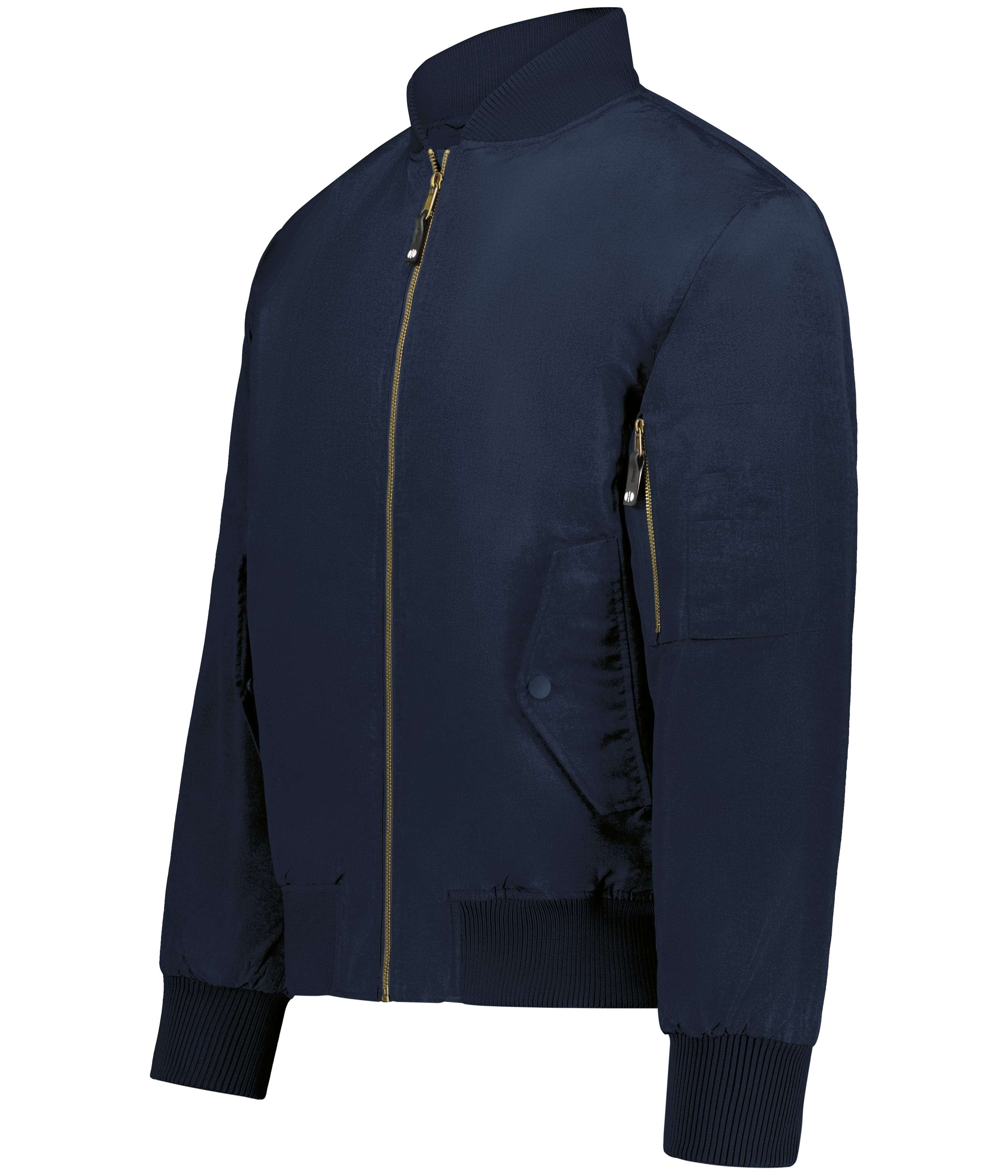 Flight jackets were initially created for pilots and as time goes by, the likeness for men's flight jackets increased and it started producing for masses as well. With the passage of time, the craze for these jackets increased and brands went for women's flight bomber jackets as well. Flight jackets for women have rather a feminine touch with all the stylish designs and attractive colors.
Bomber jackets have a history of fighting and flying. The style and designs have been modified for decades to make it newer and trendier. It doesn't' look smart only, but heavyweight bombers safeguard you from winter harshness as well. All the types of jackets clearly show that they are still in fashion and they would definitely be trending in 2021 as well. You should keep an eye on the latest designs to fashionable.